About Us
• Manufacturer and distributor of electrical safety control products.
• The first Thai manufacturer introduced the Residual Current Circuit Breaker to be well known and widely used until now.
• Over the past four decades, the company has continued to grow and develop its business both in the domestic and international markets with international standards and high quality.
• It is the only Thai brand ranked among the top 3 product leaders in the Low Voltage Power Products category (source Fross and Sullivan market engineering research 2015).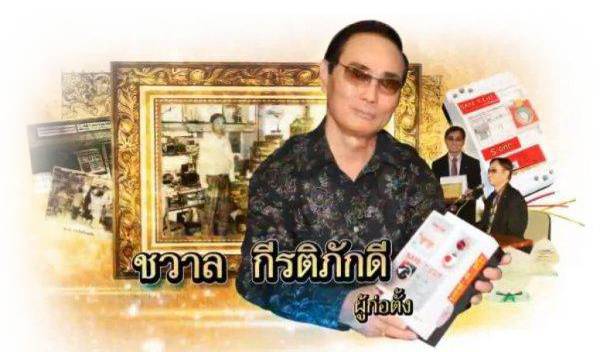 ---
Safe-T-Cut Smart is constantly evolving in engineering. With a team of engineers in the research and development department of the company from the accumulated experience with the cooperation from various external organizations.
There is also the transfer and extension of knowledge from many other organizations. To provide products consistent with changing technology, environment, and consumer behavior.
Currently, Safe-T-Cut has received a patent. Twenty-four proprietary registrations and production facilities are certified ISO9001/2015, and in 2018 began to introduce robotic technology into the production process in preparation for the expanded production.
The company has developed up-to-date research & development and production quality technology to be a leader in producing and distributing safe products in the use of electricity. Ready to move towards its vision in 2020, "To be a leader in Energy Management & Intelligent Safety System."
Vision
We aim to become the leader in energy management and intelligent safety system.
Mission
- Evolve new innovation and technology
- Provide workforces with expertise and profressionalism.
- Ensure the highest safety of products to consumers.
- Utiliza resources efficiently as well as offter continued support to social and communal activities.
Our Story
Ø 1970-1974
Dr. Chawan Keeratiphakdee found that his subordinates were electrocuted from work. therefore came up with a way to prevent such losses. Then he joined a team of experts from many fields. Successfully inventing a residual-current device and testing until the quality was accurate. It was the first product to prevent electricity leakage and electric shock in the Thai market.
Ø 1975
Founded the Safe-T-Cut Group with a registered capital of 15 million baht and started campaigning to educate people about its features and benefits ever since.
Ø 1994
The first factory in Samut-Prakan Province was opened for operation.
Ø 1996
Invested in building a new factory in Chainat province. and increase the registered capital of 30 million baht to expand production capacity and increase personnel to 300 people
Ø 1998
Established a new company in the Safe-T-Cut Group to oversee the operation center. including overseeing the distribution of products both domestically and internationally
Ø 1999
Accredited ISO 9002 by an audit from BVQI Bureau Veritas, the world's second-largest conglomerate that provides audit and certification services for quality. Health and Safety, Environment and Social Responsibility
Ø 2001
RCBO product category received TIS 909-2548 standard
Ø 2009
Separated operations into Safe-T-Cut Manufacturing Company Limited, owning more than 30 patents.
Ø 2014
Received the IP Innovator & Creator Awards for Special A V5, a residual current operated Circuit Breaker with Overcurrent protection from the Department of Intellectual Property.
Ø 2016
Awarded
- Asian Excellence Award 2016 by Corporate Governance Asia Magazine
- Premium Product of Thailand 2016 from the Ministry of Industry
- Received the Best Industrial Logistics Development Award from the Department of Primary Industries and Mines
Ø 2018
ได้รับ
- โรงงานผลิตได้รับมาตรฐาน ISO9001-2015

จาก BVQI บูโร เวอริทัส


- ได้รับรางวัล PM Award ผู้ส่งออกดีเด่น สาขา แบรนด์ไทยยอดเยี่ยม

จากสำนักส่งเสริมนวัตกรรมและสร้างมุลค่าเพิ่มเพื่อการค้า กรมส่งเสริมการค้าระหว่างประเทศ กระทรวงพาณิชย์

Ø 2019
Developed CONSUMER UNIT & RCBO, electric control cabinet, Premier Auto model, which can adjust the sensitivity of leakage current automatically according to actual conditions.
Ø 2021
Introduced electrical control cabinet consumer unit & RCBO, iSafe model, used through the application "Safety Smart" to turn on/off the main circuit breaker. It has important electrical readout capabilities including leakage current, to be detected if any, both in L and N lines. It can be commanded and controlled via IoT from wifi networks and mobile phones
Ø 2022
Developed consumer unit & RCBO, iSmart model for 1-phase and 3-phase, using the application "Safety Smart" to turn on/off the main circuit breaker and the sub-circuit breaker with the same features as iSafe